World Is Blind : 98 Hindus Killed, 357 Injured in Bangladesh During 2016
At least 98 people from the Hindu community have been murdered and 357 others injured across the country till December 29 this year, says a report made by Bangladesh Jatiya Hindu Mohajote (BJHM).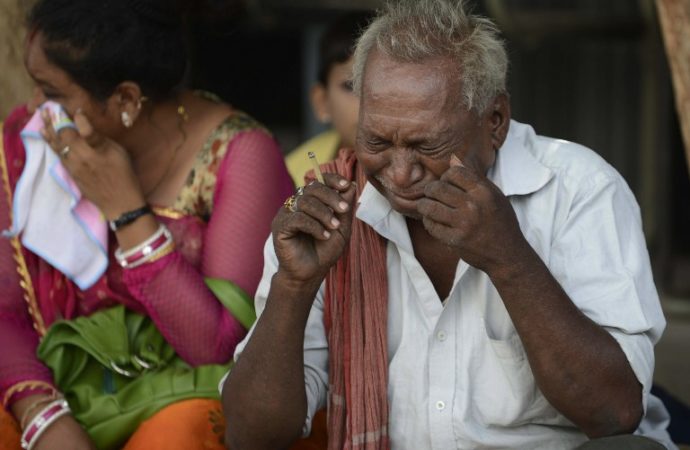 Photo credit: Dhaka Tribune
Besides, 1,109 Hindus received death threat, and attempts were made to kill 18 others during the period, reports UNB.
BJHM executive president Sukrtity Mandal revealed the report at a press conference held in Dhaka on Friday.
He said the report was prepared based on reports published in different newspapers and their community sources.
Terming the outgoing year as the year of torture on the people of minority communities, Sukrtity Mondol said many Hindu families were compelled to leave the country in the face of sufferings.
He claimed some 711 people either left the country or were threatened to leave the country, while 209 idols were damaged and 22 others stolen.
The BJHM president said 22 people of their community have also been missing while 38 people were kidnapped and eight others are in jail.
BJHM president Dr Protash Chandra Roy and secretary general Ananda Kumar Biswas were present there among others.
Republished with permission from Dhaka Tribune.