Kiren Rijuju Exposed Congress With This Tweet and Call Them Cheap
Congress, AAP and their Mouth Piece Janta Ka Reporter are working day and night in order to malign the image of Modi, BJP and its cabinet ministers.
In their try to malign the image they put a fresh allegation on BJP's Kiren Rijuju. Congress/AAP/ and their mouth pieces are saying Kiren Rijuju has helped his cousin in order to pass the money which was left with Power Ministry.
But Kiren Rijuju has exposed them by showing all the papers on his tweeter handle. Kiren Rijuju wrote that he got a letter from the poor of his constituency regarding the non payment by government officials.
The letter written Kiren Rijuju is here under: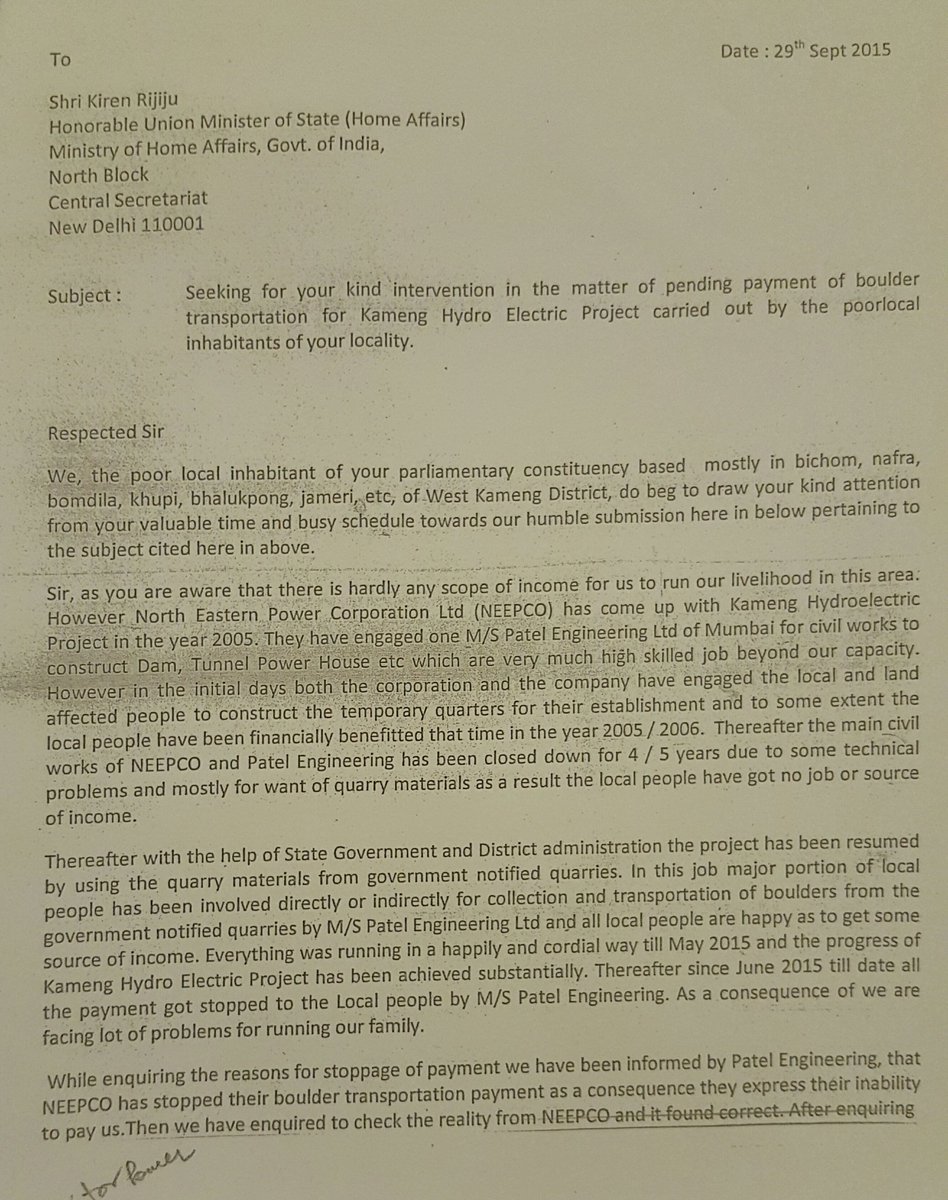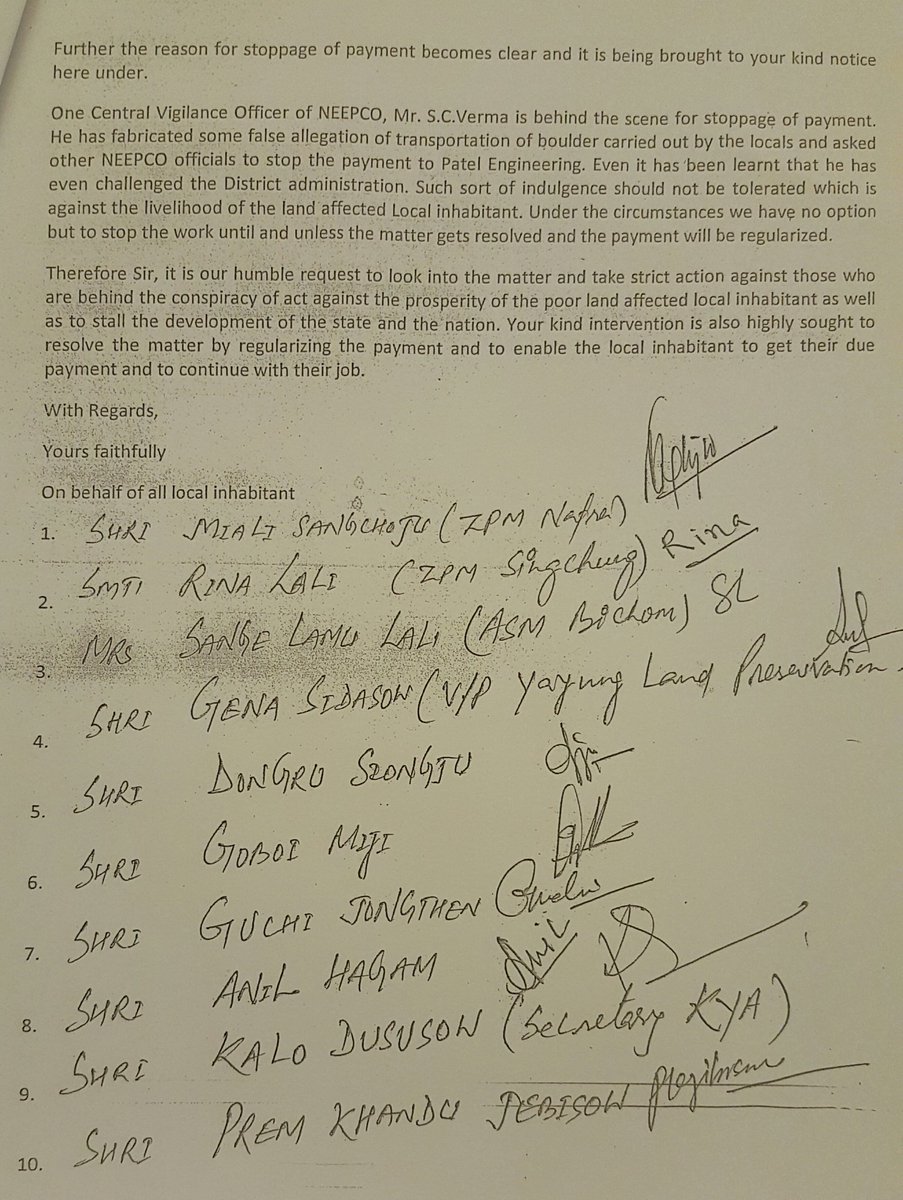 After recieving and readong the letter Kiren Rijuju wrote another letter to Power Ministry under Piyush Goyal. In the letter to Piyush Goyal he wrote please take the necessary actions after looking into the whole matter.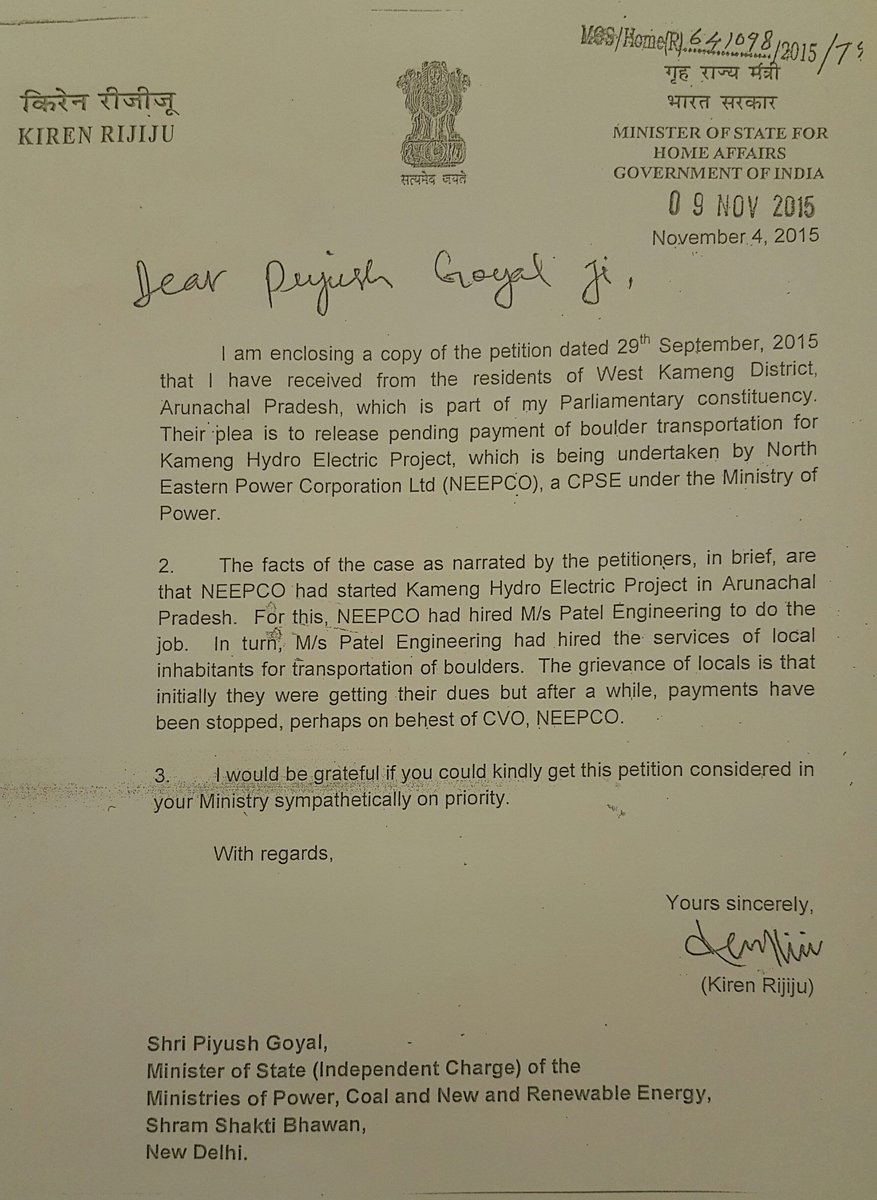 Rijuju said "Congress and their mouthpieces are making false stories just in order to malign the image. Is helping people of my own constituency.
But congress thinks helping poor is a scam as they themselves have not helped the poor. Working for the people of one's own constituency is unscrupulous because Shahzaada never worked for his constituency and neither did Maharani.
Kiren Rijuju has made an announcement that Congress will repent targeting him.
Congress has made a grave mistake by targeting me. They will repent for the lifetime and pay a heavy price for targeting an innocent soul. https://t.co/2gOFKQIaju

— Kiren Rijiju (@KirenRijiju) December 13, 2016