This Photo of the President Travelling to attend Jayalalithaa's funeral is Going Viral In Social Media
A photo of President Pranab Mukherjee travelling in an India Air Force (IAF) chopper to attend late Tamil Nadu Chief Minister J Jayalalithaa's last rites has taken social media by storm.
In a photo posted by the Rashtrapati Bhavan on its official Twitter handle, Mukherjee can be seen seated on a sideways-facing bench-seat.
According to reports, the President had to shift to IAF Mi-17, which is primarily a transport helicopter, to fly to Marina Beach.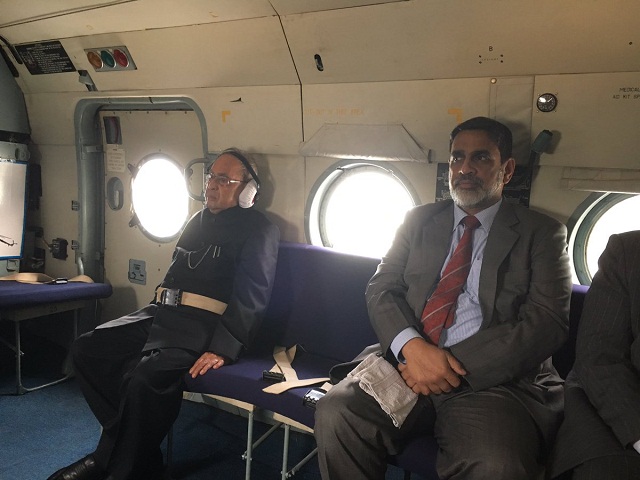 Even though some Twitterati wondered why the President had to travel in such discomfort, many praised Mukherjee's noble gesture and the effort made to attend Jayalalithaa's last rites.