Rahul Gandhi's Tweeter Account Hacked and Hacker Tweets Abusive Funny Tweet's
Twitteratis were in shocked to notice a series of tweets that were made from Rahul Gandhi's account. What seems to be like a hacker's work, his twitter account has sent out some pretty malicious tweets against him and his own party.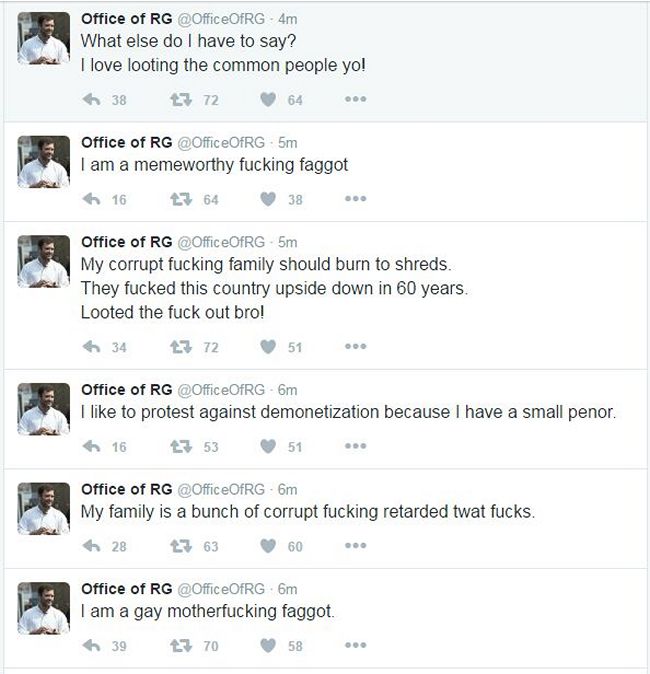 Image Credit: twitter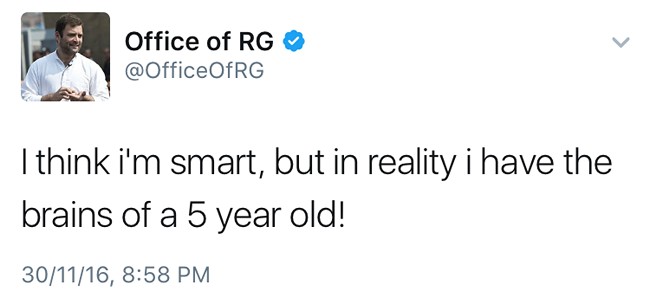 Image Credit: Twitter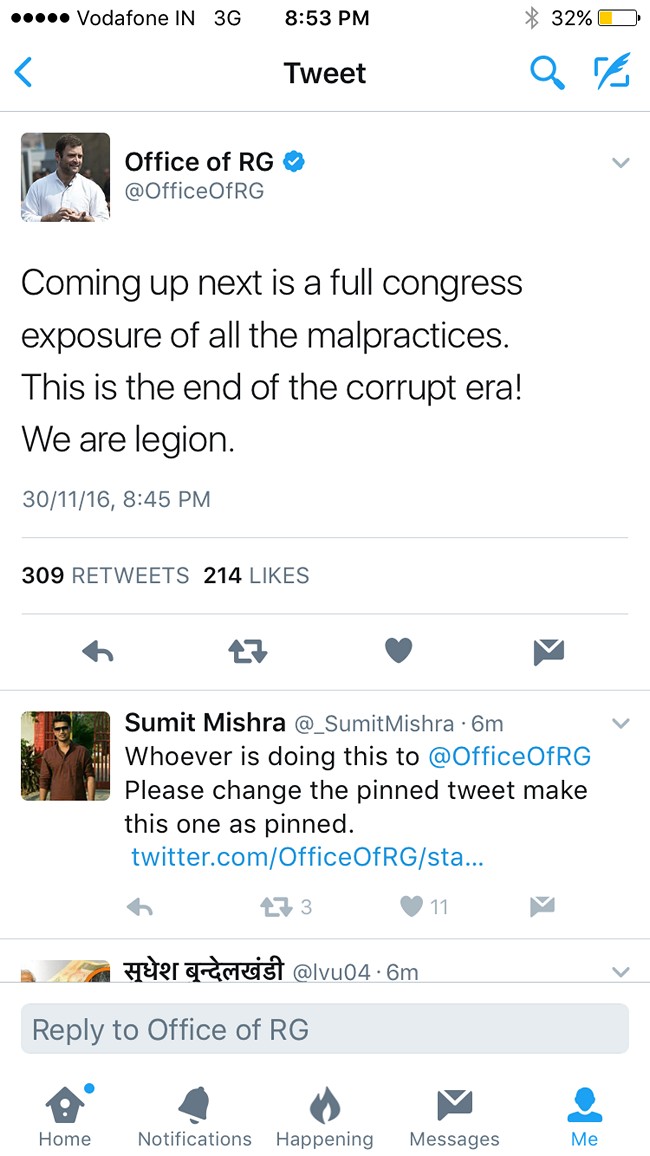 Image Credit: Twitter
Till the day that I die i be buried in the mud.
The day I die this world shall rejoice.
Don't we all know it already? pic.twitter.com/Z9zLqSaSeD

— Retarded gandhi (@OfficeOfRG)November 30, 2016
Twitter obviously had a party, as people went berserk with reactions.
I guess Sonia has not taught him how to keep strong passwords which can't be hacked !!! Now he will blame Modi as usual….#RahulGandhi

— Sudeepसुदीपسدیپ (@sudeepbose) November 30, 2016