Currency Ban : Arshad Warsi targets Narendra Modi with tweet and Gets trolled brutally by nationalists
As Prime Minister Narendra Modi scrapped Rs 500 and Rs 1,000 notes starting November 9.  The decision was so sudden that people had no time to manage their cash flow. While many call it a bold move against corruption and black money, there are others who acknowledge that the first few days could be troublesome because banks and ATMs will run out of cash.
People on Twitter didn't take his opinion on the matter too well and trolled him massively. "If you were an honest tax payer you wouldn't have felt like a foot rest," wrote a user.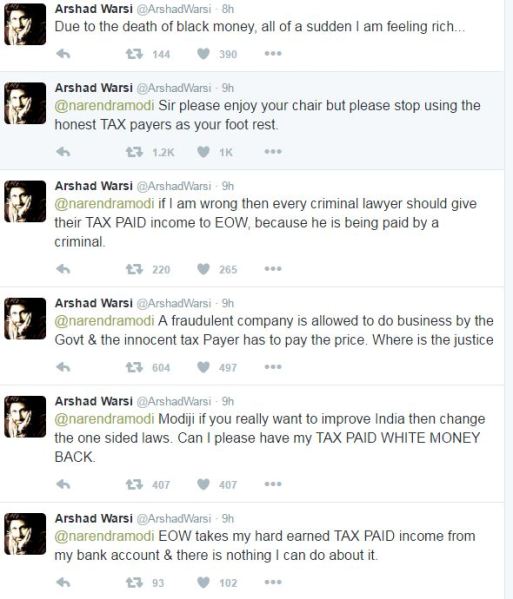 Here's how people reacted.
source – indianexpress